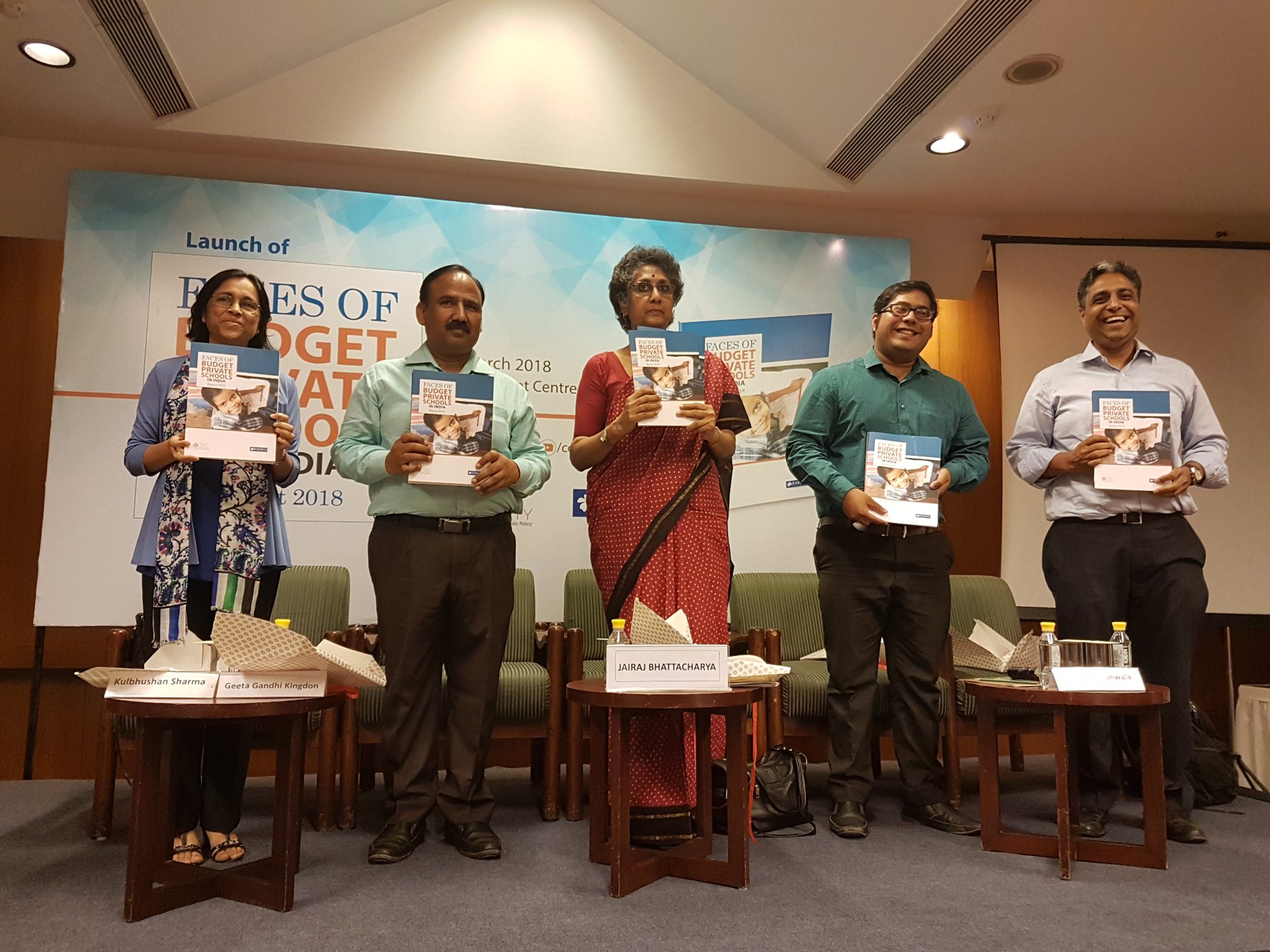 LAUNCH OF THE 2ND EDITION OF THE REPORT ON BUDGET PRIVATE SCHOOLS IN INDIA
We launched the second edition of our annual Report on Budget Private Schools in India in New Delhi this March. Titled 'Faces of Budget Private Schools', the report brings critical data and insights via interviews and conversations with over 50 stakeholders from ten states across the country.The launch was followed by a panel discussion with Jairaj Bhattacharya, Managing Director, ConveGenius; Geeta Gandhi Kingdon, University College London, Kulbhushan Sharma, President, NISA; Vikas Jhunjhunwala, Founder and CEO, Sunshine Schools; and was chaired by Seetha, Senior Journalist.
You can read the report
here
.
LAUNCH OF THE MAHARASHTRA REPEAL LAW COMPENDIUM
As part of its Repeal of Laws Project, CCS launched the Maharashtra Repeal Law Compendium in partnership with the Maharashtra National Law University in Mumbai. The compendium presents a rigorously researched repository of obsolete or inconsistent and ineffective laws in the state of Maharashtra. The event was marked by a panel discussion on good governance and need for the institutionalisation of periodic judicial audits.
A SPONTANEOUS DIALOGUE ON LOOKING BEYOND THE BINARIES OF AADHAAR
Spontaneous Order, our digital publication of liberal commentaries, hosted its second 'Spontaneous Dialogue' on 'Looking Beyond the Binaries of Aadhaar'. This edition of the web-series featured eminent speakers Smriti Parsheera (Consultant, NIPFP) and Ronald Abraham (Partner, IDinsight), and was chaired by Parth Shah (President, Centre for Civil Society). The panelists analysed the Aadhaar system's merits and demerits, and explored policy mechanisms for bettering the present framework for the dissemination of subsidies.
Watch the Full Dialogue
See other media stories here

CCS offers challenging opportunities to work in a unique, high-energy and vibrant work environment. Find your fit, and join our growing team.

Current Openings:

Find more positions here

India's first Liberal Hindi Portal
Archives
2018
2017
2016
2015
2014
2013