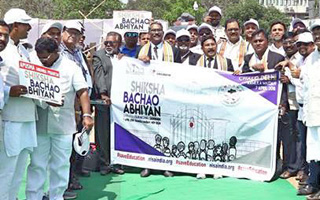 SHIKSHA BACHAO ABHIYAAN:
MASS DEMONSTRATION AT RAMLILA MAIDAN
To speak out against the stifling of private initiative and autonomy in education in India, the National Independent Schools Alliance (NISA) organised a mass demonstration under the banner of the 'Save Education Campaign' on 7 April 2018, bringing together over 65,000 representatives from 24 states in India. Recognised as the largest gathering of private schools in India, the demonstration was addressed by a panel of 45 speakers including Prof. Geeta Gandhi Kingdon, University College London; Kulbhushan Sharma, President, NISA; Dr Amit Chandra, National Coordinator, NISA.
In March 2018, NISA had submitted a comprehensive Charter of Demands to the Prime Minister's Office to mark the launch of its 'Save Education Campaign'. The charter demands school choice, more effective and feasible safety regulations, direct benefit transfers in education, and policy interventions to promote the ease of opening schools in India.
The demonstration received 80 media citations in established print and online media publications such as The Tribune, Dainik Jagran, and Indian Express and Mumbai Mirror.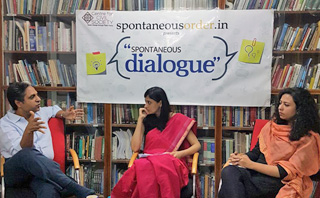 A SPONTANEOUS DIALOGUE
ON FEE REGULATION IN EDUCATION
The third edition of CCS' Facebook Live Discussion series 'Spontaneous Dialogue' was conducted on 27 April 2018 on 'Fee Regulation in Education', featuring eminent panelists including Vikas Jhunjhunwala, CEO and Founder, Sunshine Schools; and Akriti Gaur, Research Fellow, Vidhi Centre for Legal Policy. The dialogue analysed the costs associated with operating private schools in India, and tried to unpack the complexities of 'fee regulations' by questioning not only the definition of such a term -and lack thereof- but also its scope. Streamed live on Facebook, the dialogue received an organic reach of 7,444 persons and unique viewership of 1,595.
If you would like to
contribute
to
Spontaneous Order
, please write to
gopi@ccs.in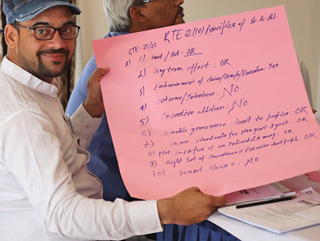 NURTURING JOURNALIST CHANGEMAKERS:
iPOLICY FOR JOURNALISTS
We conducted our flagship residential policy training program for media professionals-the 'ipolicy for Journalists' from 20-22 April 2018 at Jim Corbett, Uttarakhand. The training was attended by 22 journalists representing established media houses such as Zee News, The Indian Express, and All India Radio among others. Hosted in partnership with the Atlas Network, the three-day residential policy training was steered by Shantanu Gupta, Political Analyst and Author of The Monk Who Became Chief Minister; Dr Amit Chandra, National Coordinator, NISA; and Kulbhushan Sharma, President, NISA.
Want to know more about ipolicy for journalists? Write to avinash@ccs.in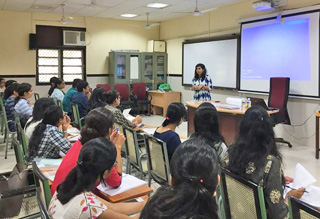 FORGING CHAMPIONS OF LIBERTY:
iPOLICY FOR YOUNG LEADERS
We partnered with Government Law College, Mumbai, to conduct our certificate course in public policy 'ipolicy for Young Leaders'. The three-day intensive course conducted from 6-8 April 2018 saw a participation from 30 young leaders, bringing to them critical insights on diverse concerns such as 'Indian Liberal Traditions', and 'New Public Management'. Our esteemed faculty included domain experts such as Bhargavi Zaveri, Senior Research Associate, IGIDR; Kumar Anand, Head of Research Team, Free A Billion; Makarand Bakore, Lawyer, Bombay High Court; Shagata Mukherjee, Professor, Meghnad Desai Academy of Economics; and Daphne Vallado, Manager, Bennett Coleman and Co. Ltd. (Times Group)
Sign up for CCS Connect to stay updated with our forthcoming events and policy trainings.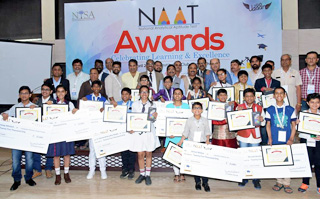 CELEBRATING LEARNING AND EXCELLENCE:
THE NATIONAL ANALYTICAL APTITUDE TEST AWARDS
The NAAT Excellence Awards were hosted by NISA on 28 April 2018 at the Constitution Club, New Delhi. The awards aimed to recognise and celebrate the efforts and achievements of the top performers on the National Analytical Aptitude Test- a core component of Udaan, NISA's comprehensive quality improvement program for budget private schools. The NAAT assesses learning outcomes amongst students from class 3 to class 11 on abstract, numerical and verbal reasoning skills.
24,826 students, school leaders and parents from 14 states participated in the award ceremony. The NAAT Excellence Awards were also acknowledged in 11 leading digital and print media, such as EduAdvice, Jagran and India Education Diary.
See other media stories here

Archit Puri
Senior Associate, CCS Academy

Archit Puri is a public policy researcher, freelance writer, former social entrepreneur, psychology enthusiast and tired of labels. He slogs as a Senior Associate at CCS to fund his daily bread, and was previously associated with the Takshashila Institution, Bangalore.
He tweets @bantofu

CCS offers challenging opportunities to work in a unique, high-energy and vibrant work environment. Find your fit, and join our growing team.

Current Openings:

Find more positions here
Archives
2018
2017
2016
2015
2014
2013