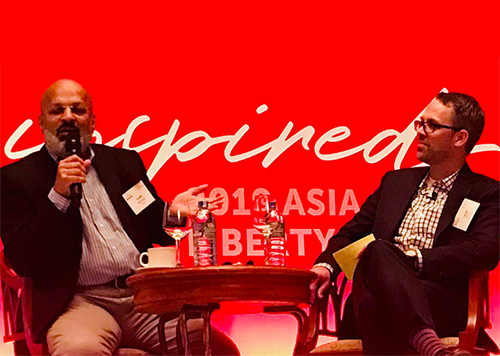 CCS at #AsiaLF2019: Bolstering the Movement for Freedom in Asia
Our Chairman, Luis Miranda and President, Parth Shah were invited to speak at Atlas Network's Asia Liberty Forum held in Colombo, Sri Lanka, co-hosted by the Advocata Institute. Speaking as a part of the panel on 'Tipping Points: A Model for Social Change' Parth Shah discussed the idea of innovation diffusion and how it can help organisations create momentum for reform. Speaking about 'Fundraising Fundamentals: How to Build Donor Relationships', Luis Miranda shared insights into building committed donor relationships. The Asia Liberty Forum each year, brings together freedom champions from Asia and around the globe to celebrate the movement for liberty in this part of the world.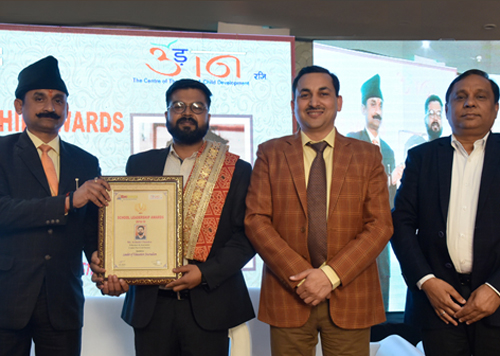 Celebrating Excellence
in Journalism :
Leadership for Education Award
Avinash Chandra, Editor, Azadi.me was honoured with the 'Leader of Education Award 2018-19', by the news portal 'EduAdvice' and theatre group 'Udaan', on 4th March in New Delhi. The award was conferred for excellence in reporting on educational practice and policy. The ceremony was attended by noted educationists including Professor JP Saini, Vice- Chancellor, Netaji Subhas University of Technology (NSUT) and Anurag Tripathi, Secretary, Central Board of Secondary Education (CBSE), among others.
See other media stories here

SANJANA ANAND

Associate, Development and Strategy

Sanjana holds a BA. (Hons) in History from Delhi University and an MSc. in Public Policy and Management from King's College, London. With a penchant for reading and history; during her free time you will find her with a book or monument-hopping.

CCS offers challenging opportunities to work in a unique, high-energy and vibrant work environment. Find your fit, and join our growing team.

Current Openings:

Find more positions here
Archives
2019
2018
2017
2016
2015
2014
2013