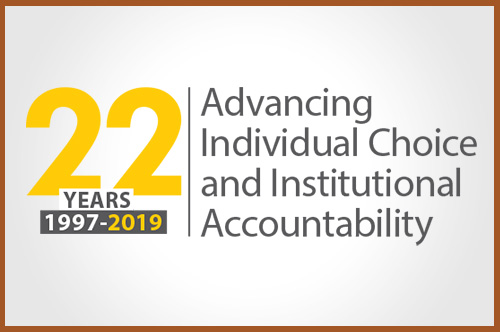 CCS turns 22!
This 15th August, we completed 22 years of advancing social change through public policy!
It's been an exciting year for us, as we launched the Indian School of Public Policy (ISPP) - the next frontier to training young leaders in liberal perspectives in public policy and our most ambitious project thus far!
Chaired by Vijay Kelkar, Former Finance Secretary, ISPP offers a one-year, full-time, Master's- equivalent residential course in Policy, Design, and Management.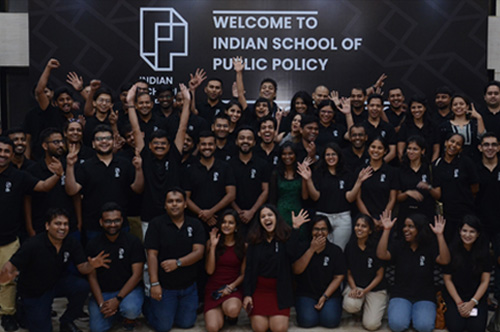 Launch of the Founding Class of Policy Scholars at ISPP
ISPP welcomed its inaugural batch of 58 aspiring policy leaders, with the first day of classes starting on 5th August. Dr Krishnamurthy Subramanian, Chief Economic Advisor of India, gave a commencement address at the ISPP Campus in South Delhi, to start the academic year.
An inaugural dinner was organised on 3rd August, providing an opportunity for interactions among our scholars, faculty, and supporters of ISPP and CCS. Gurcharan Das, Author, delivered the welcome address at the inaugural dinner. Dr Shekhar Shah, Director-General, National Council of Applied Economic Research (NCAER), delivered a lecture on accountability in public policy to close the evening.
To know more about ISPP visit our website.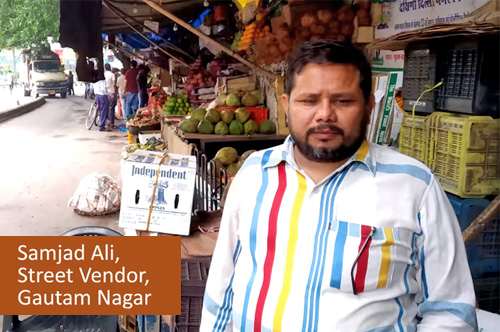 Delhi Street Vendors Win Against Arbitrary Penalties
We successfully appealed to the Additional Session Judge (ASJ), Saket Court, challenging the excessive and arbitrary fining of a fruit vendor in Gautam Nagar, South Delhi. In a win for the vendors and for us, after the ASJ directed the Municipal Magistrate to decide afresh, the Magistrate declared the challan invalid and annulled the penalty.
Vendors across Delhi are challaned by MCD officials every month and magistrates impose heavy penalties that exceed the legally specified limits in the Delhi Municipal Corporation Act 1957. In the absence of legal awareness or aid, and with little power to resist and legally contest such arbitrary penalties, the vendors are often forced to pay these ad-hoc challans.
Read our reports on the status of the implementation of the Street Vendors Act, 2014 here.

The street vendors win in Delhi was covered by various media publications including Aaj Tak, Business Fortnight, Samachar Jagat, LifeandStyle News and Launchmantra among others.
Sudhanshu Neema, Manager-Advocacy, CCS, takes a close look at the recently passed reform in labour laws in his article 'Labour Reforms – Merging Mistakes into Blunder published in Business News This Week.
Parth Shah, President, CCS, and Jayana Bedi, Research Assistant, CCS discuss the National Medical Commission Act, 2019, in the Print.

See other media stories here

CCS offers challenging opportunities to work in a unique, high-energy and vibrant work environment. Find your fit, and join our growing team.

Current Openings:

Find more positions here
Archives
 2019
 2018
 2017
 2016
 2015
 2014
 2013