Apply now to attend our Three-Day Course in Public Policy - Delhi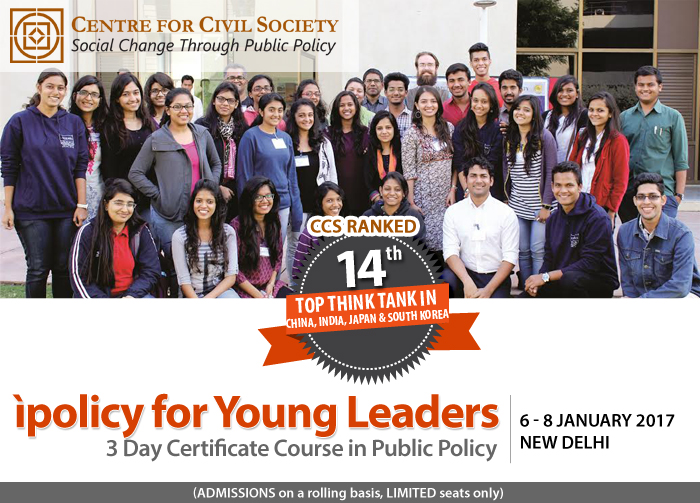 "ìpolicy for young leaders" is our signature certificate course on public policy, aimed at introducing the participants to the policy landscape in India; and to explore the issues, perspectives and models of institutions, within the economic framework of our nation.
We are conducting an ipolicy course in Delhi, and are now inviting applications from college students, post-graduates and working professionals for the 3 day course on Public Policy.
6 – 8 January 2017 | CCS Office, A 69, Hauz Khas, New Delhi
Deadline for Applications: 28 December 2016
Block your dates for

Asia Liberty Forum 2017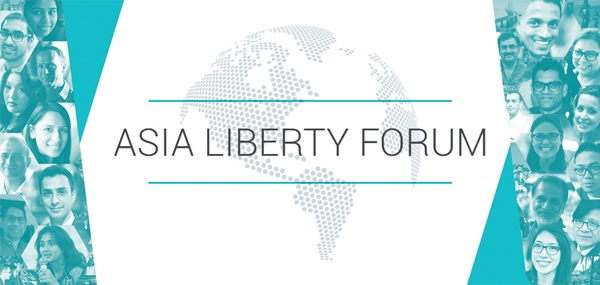 Join us for the 5th Asia Liberty Forum in Mumbai on 10 & 11 February 2017. Over two days, 250+ delegates from 30 countries including intellectuals, think tank leaders, policy makers, business leaders, and change makers will exchange ideas on more than 20 topics ranging from practical tools for successful think tanks to inspirational explorations of the ideas of liberty. The forum provides a unique opportunity to interact closely with distinguished experts across various fields who will present their work and views on various facets of modern Asia; some who are tackling Asia's unique development challenges, and others who bring international experience and perspectives towards charting our future course.
For details, contact Gopi at gopi@ccs.in | 99959 69229
Apply now for Think Tank Training 2017: Thinking Big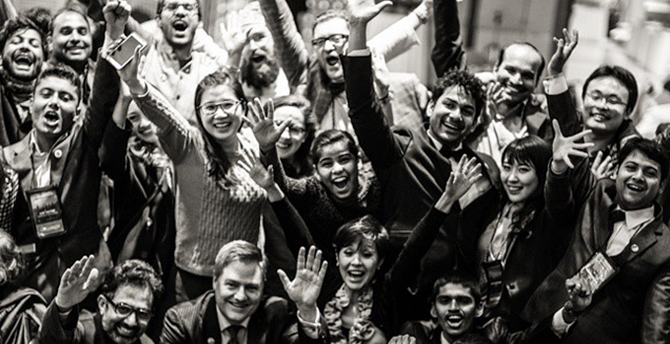 Think Tank Training workshop on Thinking Big: Planning for Growth and Impact is being organised by the Atlas Leadership Academy for free-market think tanks based in Asia. Through interactive sessions, participants will be challenged to think big about the change they hope to achieve, and tactically determine what resources they will need to get tshere. This dynamic program will be hands-on, discussion heavy and practical. This workshop takes place on 8 - 9 February 2017, prior to the Asia Liberty Forum.
Deadline for Applications: 08 January 2017
For more details, contact Tarun at tarun.vats@atlasnetwork.org